School is now closed for the half term holiday - we return to school on Monday 15th February 2016
Welcome To Mossbrook School, Sheffield
Please use the links above to find out about our school.
Shine Assembly 22nd January 2016
These children were awarded certificates for following the school's values which are:
We are kind
We try
We are a team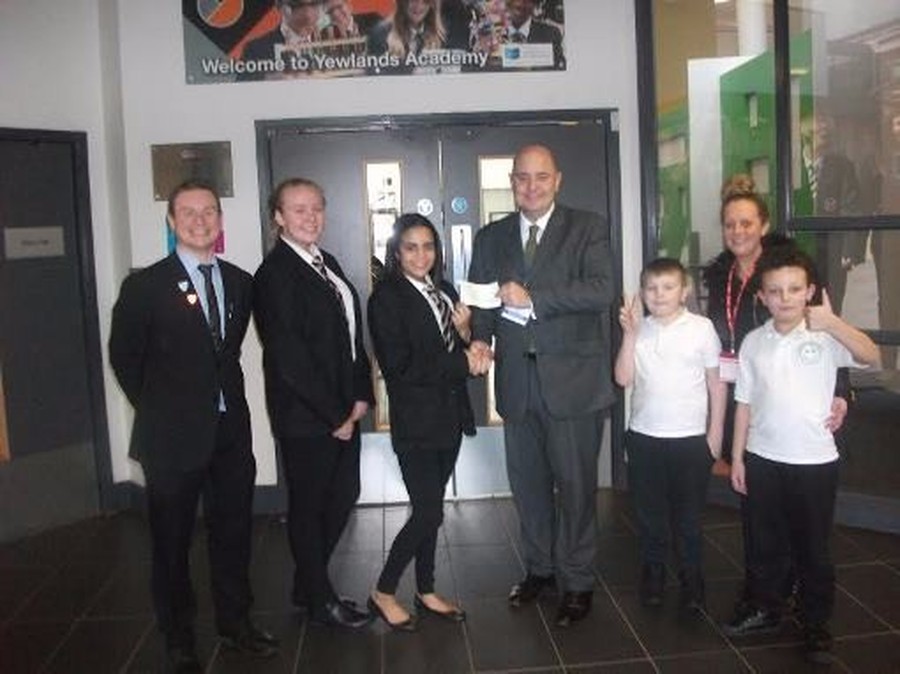 Mr Linkhorn with pupils (Blake & Mason) from Mossbrook School receiving a cheque for £347.78 from pupils at Yewlands Academy. The money was raised in school time by Mia (Blake's sister) and is to go towards the refurbishment of our sensory room.
Thank you to her and all of the pupils at Yewlands School.
Please click here for details of activities being held in February Half Term by the Children's University.
Shine Assembly 27th November 2015
These children were awarded certificates for following the school's values which are:
We are kind
We try
We are a team
Opening of the Sensory Garden
Transformed by the Abbeydale Rotary club, Wednesday 21st October 2015
Shine Assembly 9th October 2015
These children were awarded certificates for following the school's values which are:
We are kind
We try
We are a team